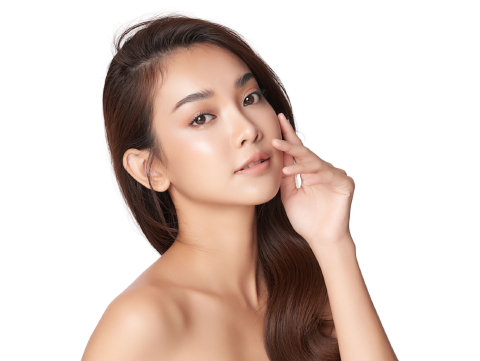 Filler is used to add volume (cheeks, lips), fill in a wrinkle (smile line, forehead wrinkles), or add definition to your nose. Filler is also used in other ways too
When we age, our body produces less collagen than before. This causes our skin to sag and lose volume. We can solve this problem by helping nature a little bit and injecting filler.
Fillers can be used in many different areas. To get back the youthful volume in your face, we inject it in the under eyes, cheeks, and smile lines. We can fill in any deep wrinkle on the forehead, neck and more areas. We can even fill in deep (acne) scars to make skin more smooth.
Furthermore, lip filler and nose filler have gained more and more popularity recently. Our clinic has performed thousands of procedures during the 20 years that the clinic has been helping customers, so rest assured your result will be perfect.
You might experience slight bruising and/or swelling the first couple of days after filler. A very thin needle is used, so the bruising and swelling will be minimal. Final results can be seen 1-2 weeks after the filler has been injected and the swelling has calmed down.
There is barely a short downtime after filler. Try to avoid alcohol, smoking and intensive exercise for a week after the procedure. It takes 1-2 weeks for the filler to fully settle, so be very gentle when touching the area that filler was injected in the first 1-2 weeks. Do not receive any heavy massage for up to 1 month after filler. Try not to move your face or laugh too much the first 2 days after receiving filler.