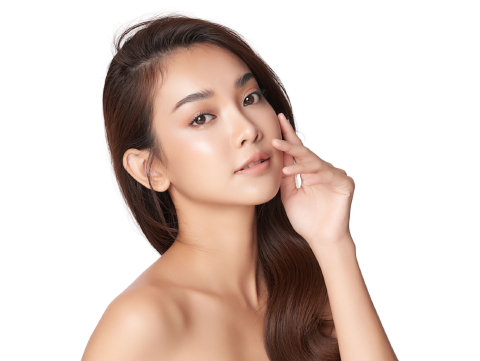 Do you suffer from icepick scarring, pores, hyperpigmentation or dull skin?
The Icon is a new laser that can be seen as an even stronger version of Starlux Laser.
It helps to brighten up dull skin, smooth out textured skin, pores, acne scarring and even helps with fine lines.
This procedure creates even-toned, smooth skin while also removing redness (general redness, acne hyperpigmentation, widened blood vessels, etc.).
What are the characteristics of Icon laser?
The doctor can customize the energy used during the Icon treatment so that it will be suitable for your skin.
This individual customized treatment reduces side effects, such as pigmentation, and allows effective treatment.
Icon Laser has a powerful cooling system that effectively relieves pain during the procedure, allowing for a comfortable treatment.
The epidermis is protected during the treatment, reducing any side effects that you could experience with other lasers.
After the procedure, slight scabbing might happen in areas with dark pigmentation.
It is an effective laser for 1) icepick scarring and pores, 2) hyperpigmentation such as acne scarring and 3) vascular lesions such as redness, acne and capillaries.
It is effective in brightening the overall skin after treatment.
There is a downtime of around a week. During this period, your skin might be red, slightly swollen, or slightly bruised. Scabbing might happen in areas with dark pigmentation, but they will fall of naturally within a week.